Hi Everybody,
Outing on Sunday 4th May is to Albion Park and the Annual Wings over the Illawarra Air Show.
Meeting outside the Jannali High School (where we meet for the Mystery Tours) at 7.00am where we will car-pool to Albion Park (or Oak Flats).  It is asked that people getting a lift, pay something to the driver to offset the fuel & possible parking costs.
As an idea …
What about driving to the next station past Albion Park Rail (Oak Flats) and catch the train back to Albion Park then a short walk to the airfield.  Note: no parking inside the field this year.  Parking off site then shuttle bus back to the Air Show.  Going to Oak Flats will avoid packed trains, parking then bus shuttle rides, traffic jambs.  When your going home, catch the train South one station to Oak Flats again avoiding congested trains north.  Could even drive back on the Eastern side of Lake Illawarra avoiding any traffic at Albion Park at all.
Entry to the Air Show is $30 (adult).  The Society went to this event 4 years ago, and it was a great day and a magic spectacle to photograph.
Info at:   http://www.wingsoverillawarra.com.au/
Those going direct to the Air Show, you can meet us inside the Airshow at 10am at location on map below: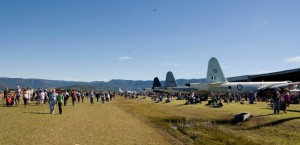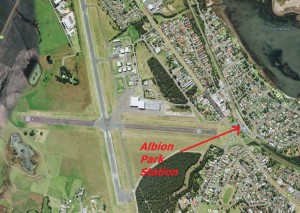 Hope to see you there,
Greg
p.s. Next Meeting is on Thursday 29th May because of trips to Central Australia in June.  Updates and info will be sent out for VIVID Outing on Tuesday 27th May (wet alternative Wed 28th May).