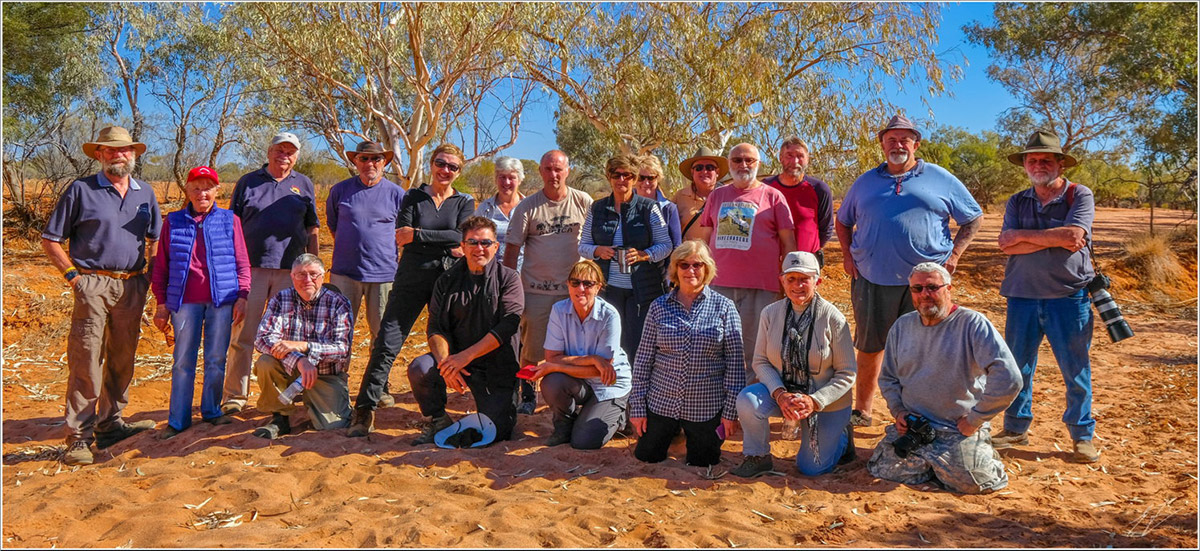 Photographic Outings
We go on photographic outings each month, where you can come along and enjoy the company of other photographers, ask questions, and learn by talking with our friendly Society members.
Trips Away
Our short domestic trips away give us the opportunity to photograph a variety of locations and subjects, in the company and safety of other photographers (our Society friends), and just have fun learning more about our hobby.  We are there to photograph, from the first light of dawn, to the last light of sunset, so why not join our Society, and join us …
PAST TRIPS:
Tasmania (2009)
Tasmania (2010)
NZ – South Island (2011)
Broken Hill (2012)
Kangaroo Island (2013)
Central Australia (2014) 2 x trips
NSW & Victoria High Country (2015) 2 x trips
Southern Africa (2015) 4 x trips
Echuca & Grampians (2016)
Southern Africa (2016)
Great Ocean Road (2017)
Southern Africa (2017)
Coolendel – Nowra (2017)
African Migration (2017) 2 x trips
Snowy Mountains (2018)
Mungo, Broken Hill, Cameron Corner (2018)
NZ – South Island (2018)
Kiama (2018)
Flinders Ranges (2019)
Southern Africa (2019)
Blue Mountains (2019)
Have some questions, give me a ring (Greg – 0415 412 244), or you can go to my Contact Page of my website and request further information.