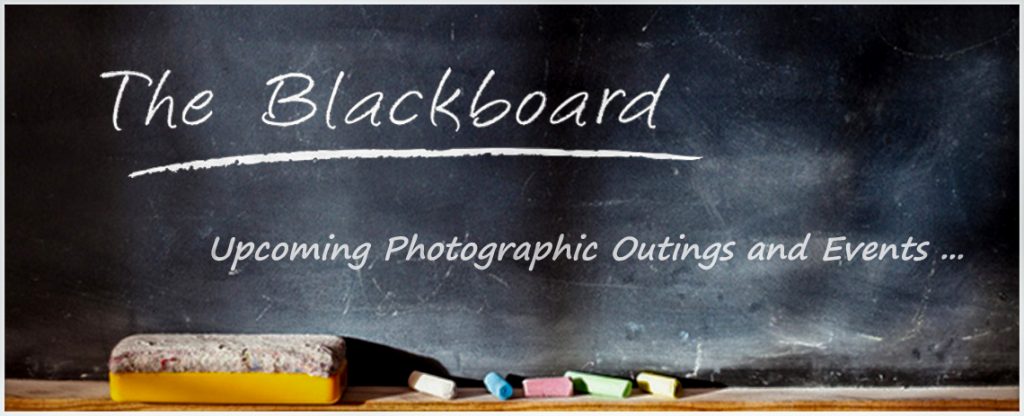 The Blackboard is for Society members to share, or access info about upcoming Outings and Events that might be of interest to members.
Society Outings – Will be posted here on the Blackboard.
Outings (unofficial) – Say you decide you're going to photograph a location (or event) in a day or two (or next week), and you're happy for fellow Society Members to attend.
Just send me some details of where you're going in an SMS message to Greg 0415 412 244, or email to greg@sutherlandshirephotography.com.au and the info and your contact number will be sent by SMS to Society Members that have requested SMS notification, when member opportunities come up.
Events – Will be posted here on the Blackboard.
---
Outing


Sculpture By The Sea
19th October to 5th November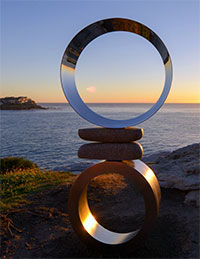 It's on again. Awe inspiring photo opportunities for magical sunrise shots. The world's largest annual free-to-the-public outdoor sculpture exhibition celebrates its 21st anniversary this year, returning to the spectacular Bondi to Tamarama coastal walk.
Greg's Tip:  Get there really early for the magic sunrise shots and before the crowds gather.
Website:  www.SculptureByTheSea.com
Where:  The coastal walk between Bondi and Tamarama
Map:  see GoogleMap
Society Outing Details:
When: Saturday 28th October, Dawn.
Travel Plan: Car Pool from Jannali High School at 4:15AM SHARP
Alternate: Meet at Marks Park, Bondi at 5:15AM
Car-pooling from Jannali High School is worthwhile as there is limited parking at Bondi.  Arrive at Jannali at 4.15am because we must leave at 4.30am sharp! Suggestion is that if you get a lift, pay the driver $5 towards their fuel.
We arrive at Marks Park just before dawn.  Access sculptures at Marks Park then start taking silhouette images as the morning sunrise back-lights the sculptures.  After sunrise, walk along coastal walk to Bondi Icebergs capturing the sculptures dotted along this walk, then return past Marks Park continuing along the coastal walk to Tamarama Beach, before grabbing a coffee, then heading home around 9am (before the crowds descend on the area).
---
Outing


Deckers in the Night 2017
Sat 11th Nov, 5.00pm to 11.45pm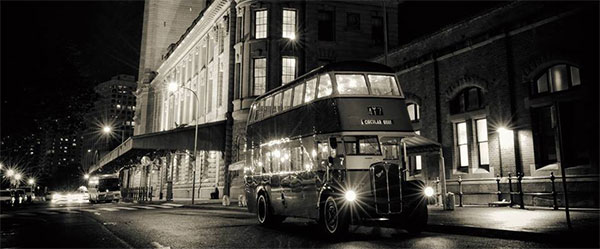 Catch a heritage double decker bus from QVB in the city, out to the Sydney Bus Museum at Leichhardt  (and back again). See the Museum in a different light – all lit up at night, a trip into the past with many restored busses on display. Nostalgic and fascinating. They are even providing a sausage sizzle to keep us photographers clicking.
Website:  www.sydneybusmuseum.info/events
Facebook:  www.facebook.com/events/117813582227834
Where:  Buses every half hour from York street, West side of QVB
Maps:  GooglMap QVB  and  Sydney Bus Museum

---
Event


Rembrandt and the Dutch golden age
11th Nov to 18th Feb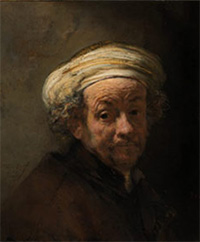 Immerse yourself in outstanding works of art by the greatest Dutch painters of the 17th century. See how they interpreted "Light and Composition" pre DSLR. These artists sensitively observed the beauty of the visible world, transforming it, with great skill, into vivid and compelling paintings. Their subjects ranged from intense portraits and dramatic seascapes to tranquil scenes of domestic life and careful studies of fruit and flowers.
Website:  www.artgallery.nsw.gov.au/exhibitions/rembrandt/
Where:  The Art Gallery of NSW
Map: see GoogleMap
Cost:  Ticket pricing info on their website
---
Outing


Bundeena House Society Xmas BBQ
Saturday, 2nd December 10AM to 4PM

This is a great way to socialise with fellow Society members.  Bundeena House is a large, veranda surrounded historic building right on the beach at Bundeena (5 min walk from the Bundeena Ferry).  In the last few years we have enjoyed this location for our Xmas BBQ, enjoying the opportunity to sit back and socialise with our friends in the Society.  Quite a few people catch the ferry over from Cronulla.

It is a great chance for visitors and new members to come along and get to know other Society people. Bring your meat, beer or wine if you wish.  Plates, cutlery, salad, bread rolls, soft drinks provided. If some want to bring a sweets plate, it would be appreciated.

Where:  Bundeena House, Bundeena
Map:  GoogleMap